Nothing can be a better way to create an impressive style than blending your interior design into Spanish structure. You can check Yelp for our Spanish-style home remodeling projects and more and see how just a few additions of elements can make your home interior decor stand out with a Spanish look! And starting with the living room is the best way to do so. Let's get started!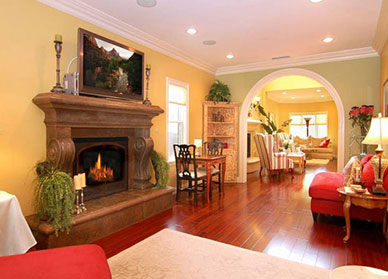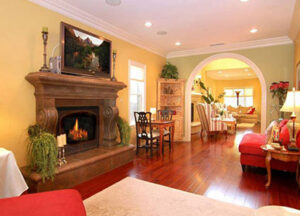 Spanish Style Home Remodeling Ideas for a Stunning Living Room Makeover
Spanish-style interior designs can leave your living space inviting and utterly timeless like never before! From the ceilings to the walls- A Spanish remodel for your living room can inspire you for your next home renovation.
Here are the ideas that can spruce up your living room:
Start with the Spanish-style interior:
We, MDM Custom Remodeling Inc., recommend interior renovation first to bring a fresh Spanish look to your living space! You will find the room not only sophisticated and traditional but experience comfort and warmth. Go for a tiled fireplace, white stucco walls, and exposed natural wood beams to bring the rustic Spanish style!
Play with ceiling styles!
Exposed natural wood beams are the most defining feature of Spanish-style interior decor. In your living space, you can bring the traits of domed ceilings and vaulted ceilings with exposed beams.
Vaulted ceiling style comes with a classic Spanish look with exposed wood beams and rustic curved archways with a chandelier. Contrarily, if you have a small space in the living room, consider a domed ceiling that can make the space feel airy and open, pairing with neutral finishes.
Talavera tiles
This one is the perfect alternative to embrace and add the Spanish-style vibe to your living room design. Imagine how much it will look when you add Talavera tiles to the step-down stairs into your living space! The colorful patterned lines can make your stairs pop and highlight the entrance.
Have you thought of adding a bookshelf to your living space?
Of course, you may have, especially when you love reading! If you already have a rustic built-in, adding a well-curated bookshelf can give your living room storage for books while the Spanish decor you opt for. Also, you can use the bookshelf to show off your family heirlooms. But make sure you focus on meaningful objects for the decor!
Do you need more home remodeling ideas for your living room makeover? Let us know and stay connected!