The tiles in a bathroom are undoubtedly a key feature. They can be used in colorful and decorative ways to add style to this space. But when it comes to choosing tiles for a bathroom remodel, panning is essential. In Los Angeles, it\'s easy to get overwhelmed with numerous tiling options. That is why we have highlighted a few guidelines in this blog, which will help you choose the right ones for your bathroom. Keep reading!
How to Choose the Right Tiles for Your Bathroom Remodel
Opt for Light Colors
Do you want to have a light and airy bathroom? Then it's best to choose the light colors of tiles. Go for the tiles of off-white, white and other light colors, which will make you feel about your bathroom is spacious. But make sure you choose grout colors that don't contrast sharply with the tiles.
Make Sure the Tiles Are Easy to Clean
Bathroom cleaning is truly a big hassle for homeowners, especially if you are busy with your hectic schedules. Hence, it's wise to go for tiles that are easy to clean. Porcelain or ceramic tiles are easy to clean. Besides, less grouts in between tiles also result in easier cleaning. Explore our more traditional bathroom designs to know more in this regard.
Choose the Tiles That Are Slip-Resistant
It's one of the vital facts for choosing bathroom tiles. Slate can be a sound choice if you prefer a darker tone in your bathroom. Besides, having more grouts in between tiles can make a bathroom slip-resistant. In this regard, it's also best to add small tiles to the floor of a walk-in shower and larger tiles for the remaining parts. But remember, glass bathroom tiles can be extremely slippery.
Pay Attention to Patterns
Now, it's time to think about the pattern. If you want to go for a field tile, the options are endless, including brick, basketweave, etc. But in terms of mosaic tiles, you need to determine the pattern based on the mosaic you choose. And consider how busy your bathroom floor would be. For the shower wall, the brick pattern is the best.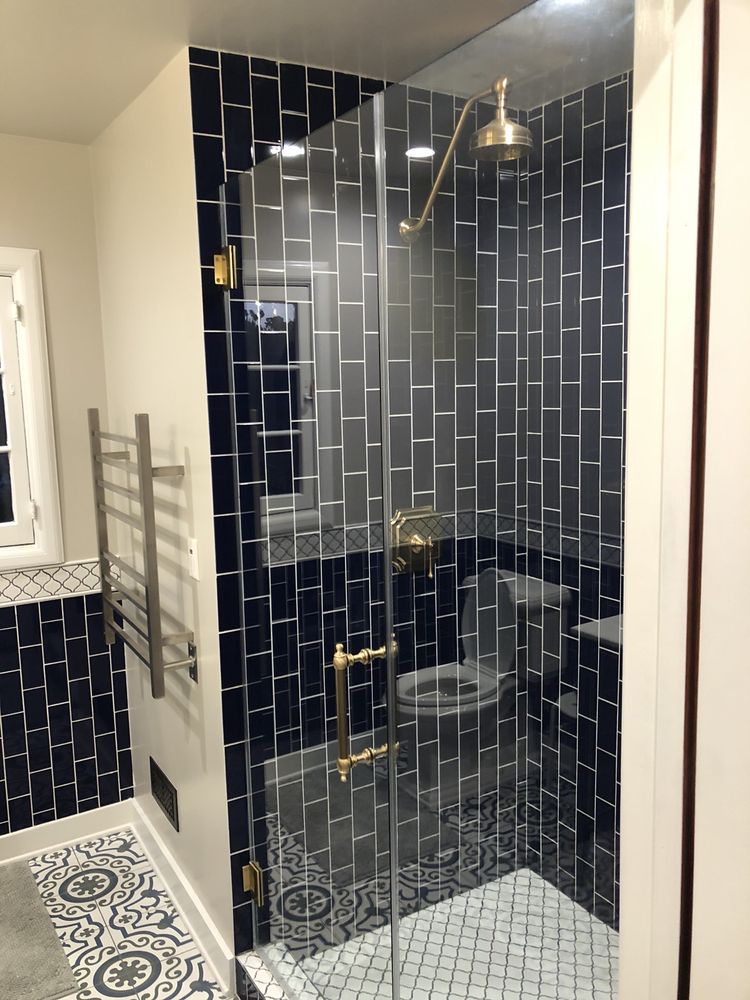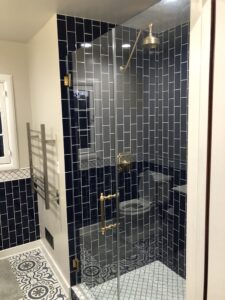 Consider the Style of Your Bathroom
Before choosing bathroom tiles, consider the overall style of this space. Make sure you choose the option that suits your bathroom design, which can increase the aesthetic appeal of this space. Otherwise, the overall look of your bathroom may be spoiled.
So, wait no more! Contact us to give your bathroom a new look! Visit Yelp to know more about us and read other blogs to keep yourself updated!