It is easy to keep the exterior of your house very attractive but comparatively keeping the interior parts of the house clean and attractive is really a tough job. A good host of a house must have the qualities to maintain her house in a fine as well as attractive manner and the good taste of the host is judged by the fact that how she keep the kitchen and the bathroom of her house attractively, appealingly and user friendly. That means, whenever you will use the bathroom it should provide a comfortable feeling.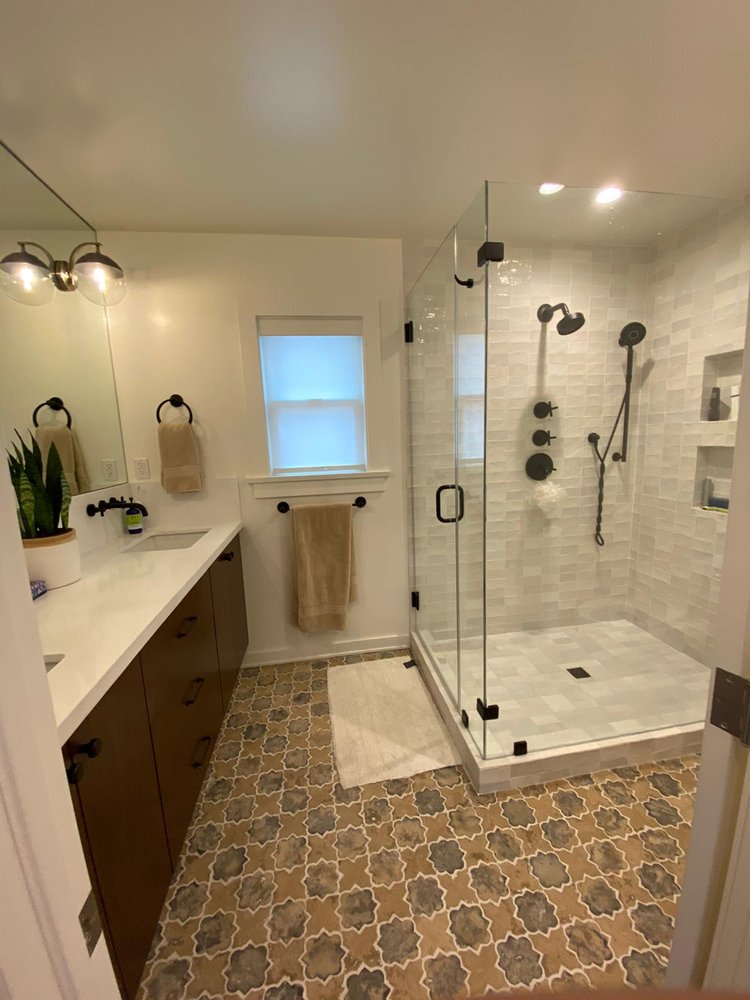 When your house gets older, only an ideal reconstruction can turn it into new again and this rule is equally applicable for the bathroom as well because it is one of the most essential parts of your house as it serves the natural and primary purposes of the family members and guests. It is very real that the exclusiveness of the house and sense of taste of the house owners are reflected with a well decorated bathroom. But the job of bathroom reconstructing is not at all easy rather it is very challenging because you have to build up or reconstruct your bathroom in such a way which maintains your style statement. Remodeling of your bathroom consists of few services like; fixing the tiles and shower doors, installing the bath tub, proper placing of the basins and other bathing equipments, etc.
You should start the job by choosing proper bathroom remodeling contractors who have good experiences and efficiency. You should first make an intensive and detailed study about the company, you can also ask for some references to your neighbors or relatives who have accomplished the job previously. After making a list of the companies, try to gather all the necessary information about them from their official websites or you can simply check out at internet. Keep few things in your mind while choosing a company for the renovation purposes like; the company should have unique and elegant bathroom designs so that you can choose a new as well as unique design effortlessly moreover, try to take a look at some of the previous works of the company by yourself which will help you to gather some practical experiences of their work, and finally do not forget to enquire about the charges and other important aspects before making any agreement with them because you have to spend an adequate amount of money into the project so it is your responsibility to make sure that your money does not get wasted.